Dragons' Den Victor Hooked on Silvergate's Ultra Blue Masterbatch
22/07/20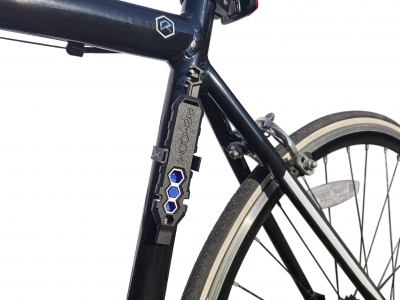 Rehook, a patented cycling tool that gets your chain back on your bike without the mess, was pitched to the Dragons' Den in September 2019. Founder, Wayne Taylor is one of a handful of inventors to receive offers of investment from all five Dragons since the show began. He accepted a £50,000 investment from Deborah Meaden in return for a 25% share of his business.
In April 2020 and at the height of the Coronavirus pandemic in the UK, Wayne launched Rehook PLUS, a cycling multi-tool that incorporates tyre levers, wrenches, spoke keys, a screwdriver and hex heads with the classic Rehook tool head. Rehook PLUS is now being successfully marketed to customers throughout the UK and mainland Europe with distribution channels opening up further afield.
The plastic components within the tool are injection moulded. Much of the tool is black but Wayne wanted a splash of vibrant colour to make it stand out at point of sale. He approached masterbatch manufacturer Silvergate Plastics to help develop a bright blue. Commenting on the colour choice, Wayne said:
"The classic Rehook was originally produced in a variety of colours but I wasn't 100% happy with the final aesthetics. Our packaging also needed a revamp, as it featured pastel shades that lacked visual appeal. As we were launching a new product, I felt it was a good time to review our colours and was advised to look into the benefits of masterbatch. I approached Silvergate Plastics to find out if they could produce as bright a blue as possible and I wasn't disappointed."
Nylon can be difficult to colour due to its high processing temperature. However, as a specialist manufacturer of polymer-specific masterbatches, Silvergate was able to produce a choice of colours using a physical sample provided by Wayne. Lisa Thomas, Silvergate's New Sales & Product Development Coordinator, said:
"We were delighted to help Wayne with his colour requirements. We immediately set about identifying blues that would offer a really vivid effect. We supplied three sample plaques and Wayne chose an Ultra Blue that looks very effective."
This isn't the first time that Silvergate has supported a visitor to the Dragons' Den. The team supplied colours to Trunki. Whilst the company didn't receive backing from the investors, it went on to enjoy global success with an extensive range of children's travel products. Lisa continued:
"We really enjoy working with entrepreneurs who have a passion for their products. Supporting new, modern brands is exciting and it's always nice to contribute towards their ongoing success."
Wayne hopes Rehook will encourage people to cycle with confidence, whether they are commuting to work or time trialing on the track or trails. He is currently expanding his product range with essential cycling merchandise. Commenting on his experience of working with Silvergate, Wayne said:
"Silvergate made the process really easy. We liked the Ultra Blue so much that it has become an integral part of our brand. We are interested in expanding our product range in different colours and will definitely consider using Silvergate's expert colour matching skills in the future."

+44 (0)1978 661 496
Stay Connected, Stay Social





Request a free sample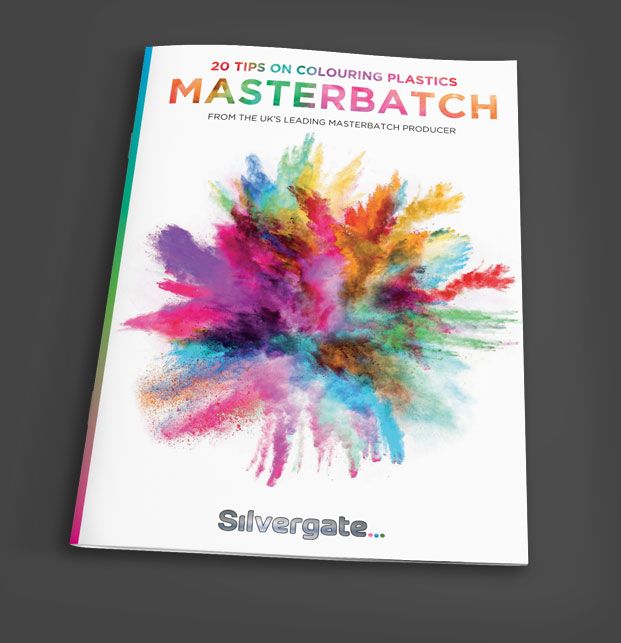 More free stuff!
Receive your Free Guide to Colouring Plastics when you sign up for our newsletter! We will only ever send exciting news that you'll want to read, so what are you waiting for?
Sign me up to be the first to read about Silvergate's product launches, innovations and news! We will never share your information with third parties.