Masterbatch-Making Mother & Daughter Duo
08/03/19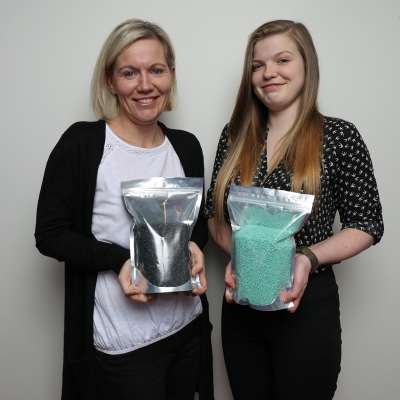 As part of the International Women's Day celebrations, we are delighted to feature our masterbatch-making mother and daughter duo, Lisa and Eden!
Lisa Thomas has been responsible for the development of new masterbatch products at Silvergate Plastics for over ten years. She works closely with both new and existing clients requiring high performance solid masterbatch for a wide variety of plastic applications. Two years ago, her daughter Eden joined her team and the dynamic duo have been driving efficiencies in the Silvergate Sales division ever since.
The very fact organisations and forums exist to promote women in plastics demonstrates the lack of females working in the industry. Whilst some effort is being made to attract women into industrial and engineering roles, the numbers are still relatively low. It is therefore rare to find a mother and daughter not only working in the same industry but alongside each other in the same company, in a team tasked with managing sales, customer expectations and product innovations.
Both Lisa and Eden work in customer-facing roles, so many of Silvergate's customers and suppliers will be familiar with their cheery personalities and proactive attitudes. Whilst some adjustments were made to balance work and home life, both have been glad to have the opportunity to work together in a fast-paced environment.
When Eden left high school, she had a few options to consider and, initially, working with her mum in a plastics manufacturing factory wasn't one of them! Further education failed to inspire her due to the costs involved. Eden was raring to work but her young age made it difficult for her to find an employer willing to consider her as a candidate for long-term employment.
It was during this period of indecision that Lisa asked if Eden could gain some work experience at Silvergate Plastics. Reflecting on this time, Lisa said:
"I wanted Eden to make the right choice for her future but nothing seemed to fit the bill and time was ticking on. My sisters, nieces and I have all worked and I didn't want Eden to waste the entire summer simply wondering what to do next. I enquired about work experience so she could gain an insight into the way businesses really operate; the industrial environment was a bonus, as there are many different roles here under one roof. Sandy Bergeson, our Managing Director, didn't hesitate in supporting my request so Eden came into work with me the following day and never looked back!"
Whilst entering the world of work was daunting, Eden was grateful to her mum and she took to the experience with great enthusiasm. She said:
"I knew mum had gone out of her way to help me and I didn't want to compromise her role. Up until then, I'd only ever seen her as my mum – albeit a busy one with a full-time job and five children! Whilst that first day was challenging, everyone was incredibly helpful and I settled in quickly. Silvergate operates in a very organised way and I was able to pick up the processes relatively quickly. I began to enjoy the role and could see the ways in which I could make a difference. Mum patiently supported and shared her knowledge with me so I could get up to speed."
After a few weeks of work experience, Silvergate offered Eden a permanent position in a customer facing role. Sandy Bergeson said:
"Eden was like a breath of fresh air when she joined Silvergate. Despite her young age, she got on well with our team. She was also keen, motivated and eager to help our customers. She was an obvious choice when it came to appointing a new Business Admin Support.
Eden now works directly alongside Lisa. She is the first point of contact for customers placing orders. She helps manage relationships whilst Lisa oversees the development of new masterbatch products. The arrangement has worked out well, as Lisa explained:
"I would never have thought we would work so well together. I am confident Eden has a great career head of her in the plastics industry and her knowledge of masterbatch production is growing all the time. We manage to separate our work and home life; in fact, this situation has strengthened our relationship. I am very proud of Eden and we are both grateful to Silvergate for this unique opportunity."

+44 (0)1978 661 496
Stay Connected, Stay Social





Request a free sample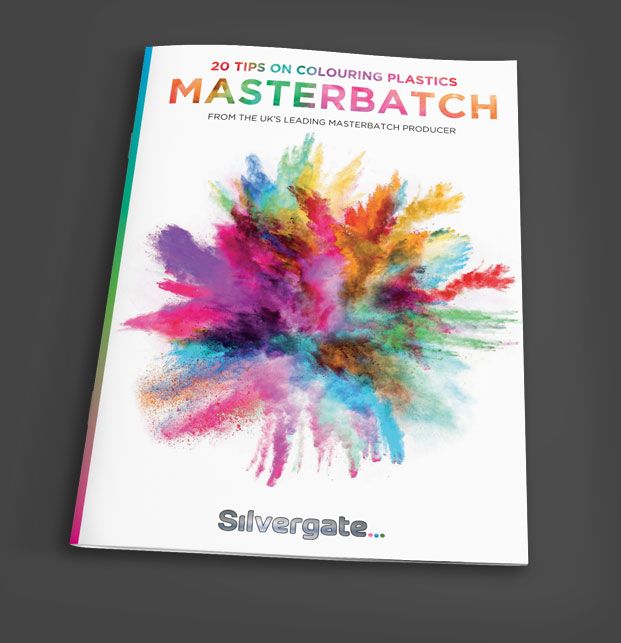 More free stuff!
Receive your Free Guide to Colouring Plastics when you sign up for our newsletter! We will only ever send exciting news that you'll want to read, so what are you waiting for?
Sign me up to be the first to read about Silvergate's product launches, innovations and news! We will never share your information with third parties.