New PVC Specific Colour Masterbatch from Silvergate
30/08/09
Wrexham based Silvergate Plastics is proud to announce the launch of a totally new product range, which the company claims to be the first truly effective colour masterbatch made specifically for PVC.
The key to the product's effectiveness is the carrier polymer, which is composed entirely of PVC. This eliminates incidence of contamination, which may occur to varying extents when non PVC carriers, for example EVA, are used.
Non PVC carriers were known to be challenging particularly pelletising PVC. Due to its polymer merit characteristics, PVC requires either an extremely large and powerful dry face or underwater pelletiser.
Tony Bestall, Silvergate's Managing Director, said:
"Due to our extensive knowledge and expertise concerning PVC, we have been able to adapt our varius cutting equipment to develop a better solution. PVC is a much maligned polymer, and despite its bad press over the last few years, is continuing to find new applications and is retaining its existing ones. I am pleased to be able to offer the industry the flexibility of a colour masterbatch system for PVC so, for example, high durability bottles for automotive or household products can be manufactured in short runs across an extremely wide range of colour without the problem of high stockholdings. That of course would ensue from using colour compounds."
Silvergate expects substantial interest from the market for its PVC specific masterbatch and to cope with that anda buoyant trading environment, a new Comac Twin Screw line has been installed to increase the company's capacity by up to 20%.
Tony Bestall continued:
"The need for such an increase in capacity has been brought about by both our Quiksilver brand, which promises guaranteed short lead time turnaround, and our Partner/Customer concept that allows customers to dictate their own lead times."

+44 (0)1978 661 496
Stay Connected, Stay Social





Request a free sample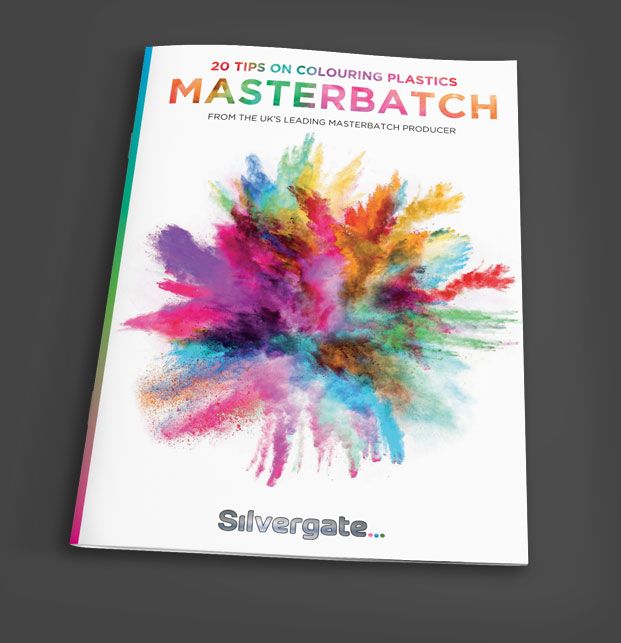 More free stuff!
Receive your Free Guide to Colouring Plastics when you sign up for our newsletter! We will only ever send exciting news that you'll want to read, so what are you waiting for?
Sign me up to be the first to read about Silvergate's product launches, innovations and news! We will never share your information with third parties.