Sandy Bergeson meets with Women In Plastics
30/11/18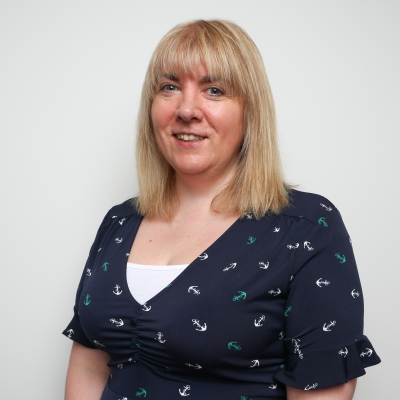 Sandy Bergeson recently met with Women In Plastics to discuss industrious female role models, her plans for Silvergate post-Brexit and the importance of empowering more women to enter the plastics industry.
Sandy Bergeson was appointed Managing Director at Silvergate Plastics in 2017 and is now looking forward to driving the growth of the company post Brexit. As more young women join the company, she hopes to encourage and inspire them to see the many opportunities the plastics industry offers.
Q: Could you tell me about your background and how you got to your current role?
I am a qualified accountant and have worked in finance roles within the manufacturing industry for almost 20 years. I joined Silvergate Plastics in 2009 initially as a Financial Manager before becoming Director of Central Services. In 2017, I assumed the role of Managing Director and am now primarily responsible for driving the continued growth of the company.
Q: How did you fall into the plastics industry or was it always your intention?
I love industry and have always had an interest in engineering and innovation. When I qualified, I knew I didn't want to be a high street accountant, so moving into manufacturing was a very attractive option for me. I joined Silvergate because I was impressed with the bespoke nature of the product and service delivery. I came in to implement robust financial management and forecasting practices to support the growth of the business. I knew that by being part of a thriving supply chain within the plastics industry, I could make a difference to the company's expansion.
Q: What does a typical day consist of in your role?
I primarily spend my time ensuring everything runs smoothly for our customers, employees and suppliers, which makes my role incredibly varied. Whilst much of this involves overseeing different areas of the business and empowering my team to make good decisions, I am not afraid to step in and help out if extra resource is required. In doing so, I am able to nurture a working environment based on mutual trust and respect.
Q: What is the best part of your job?
What I enjoy most is finding the right outcome – the best product, manufactured at the right price and delivered within the required timescales – for everyone involved, to ensure all stakeholders are fully satisfied with the decisions we make. This is integral to our ability to build and maintain strong relationships with our customers.
Q: Have you ever been in a situation at work where you have felt your gender has affected your progress?
Whilst I do not believe my gender has impacted my ability to progress in my chosen career, I am aware of the challenges faced by women in industrial roles. Typically, male colleagues will have the best of intentions when they offer to help with a physically demanding job or tip-toe around a potentially emotive issue but most women would prefer to simply crack on to get the job done! Here at Silvergate, we have women working in prominent roles across our divisions, so we are certainly doing our bit to reduce the gender gap and progress with a balanced workforce.
Q: What has been your career highlight so far?
Being appointed the Managing Director of Silvergate Plastics in 2017 was probably my biggest achievement to date and I am looking forward to driving the growth of the company post Brexit.
Q: What has been the biggest challenge in your career so far?
I believe my greatest challenge is yet to come, as the country prepares to depart from the European Union. As negotiations with the EU continue, many UK manufacturers are facing an uncertain future and whatever happens, we are all preparing for a challenging 2019. However, I am determined to safeguard the future of our company and guide us through this period of transition.
Q: What have you learnt from working in the plastics industry?
The plastics industry is incredibly vast and one size does not fit all! For example, there are so many options with masterbatch alone, such as completely bespoke grades that can enhance both aesthetics and the production process, as well as infinite colour options.
Q: How would you describe the team at Silvergate Plastics?
First and foremost, our team is incredibly friendly and approachable. Whilst we have a wealth of knowledge, experience and expertise under our roof, it is our can-do attitude that makes us stand out! Our team is committed to going the extra mile to fulfil the needs of our customers and we maintain a very positive working environment.
Q: How important do you feel female role models are to the younger generation and did you have one?
I believe, regardless of gender, role models ought to be inspiring, motivational and supportive. Women are incredibly industrious and determined, qualities that naturally make good role models. I was very lucky to be brought up by a mother who worked full time in retail management and could empathise with people of all walks of life. She taught me never to ask someone to do something I wouldn't do myself. I use this advice daily and am proud to treat my colleagues with respect at all times. As more young women join our team, I hope to inspire them to see the many opportunities available to them so they can enjoy a long, prosperous and rewarding career in the plastics industry.

+44 (0)1978 661 496
Stay Connected, Stay Social





Request a free sample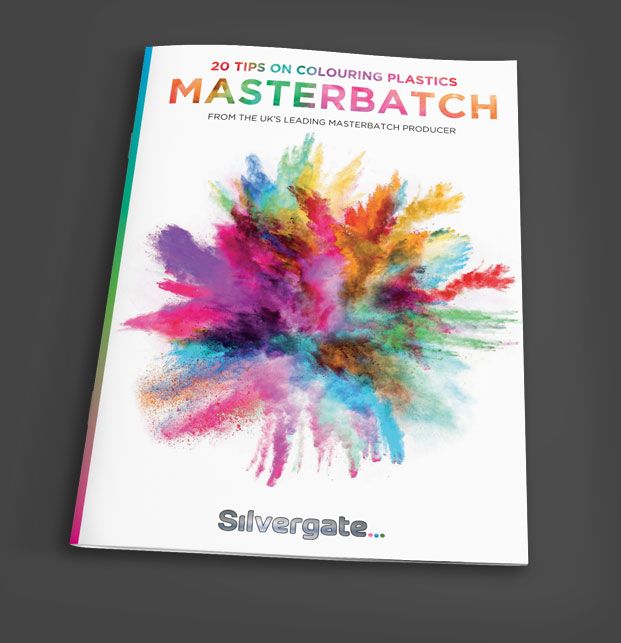 More free stuff!
Receive your Free Guide to Colouring Plastics when you sign up for our newsletter! We will only ever send exciting news that you'll want to read, so what are you waiting for?
Sign me up to be the first to read about Silvergate's product launches, innovations and news! We will never share your information with third parties.