Silvergate And PlasTech Bring Airfix To A New Generation
16/01/14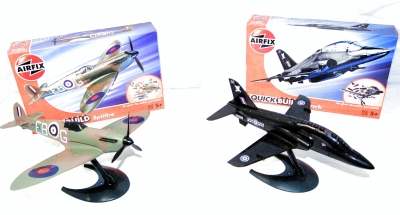 Many of the children who made it on to Santa's good list will be busy modelling this month, thanks to a new glue-free range of model kits recently launched by the iconic modelling kit brand, Airfix.
Airfix, which is owned by Hornby Hobbies, has launched QUICK BUILD, a new, award-winning range of model kits that replicate some of the world's most renowned aircrafts. The models, which require neither glue nor paint to build, piece together using push-fit construction technology. Once created, they not only look like the real thing but also make fantastic toys with which children can play and interact.
This award-winning range introduces children to the creative world of modelling at a much earlier age; children as young as fiveyears old can enjoy creating these realistic models. The QUICK BUILD range won the prestigious Best New Toy award in the Hobby Category at this year's London Toy Fair, presented by the British Toy and Hobby Association.
To engage with a younger audience, as well as existing fans of the traditional modelling sets, Airfix set about designing the range using push-fit construction technology and pre-coloured plastics. PlasTech Tooling & Moulding Ltd was appointed the responsibility of injection moulding and product assembly, and was ideally placed to supply a range ready to take to market.
Unlike traditional modelling kits, the QUICK BUILD range is manufactured using coloured plastics. As aircraft replicas, the colours used had to be accurate, consistent and compliant with EN71 Toy Regulations. PlasTech wanted a supply chain partner that could work in a flexible and reliable manner so that the very best product could be delivered to Airfix. Silvergate Plastics, the UK's larges independent manufacturer of colour and additive masterbatch, was tasked with the development of the colours for the entire QUICK BUILD range. Mark Thompson, Operations Manager at PlasTech, explains why the service provided by Silvergate was instrumental to the success of the launch:
"From the outset of this project, we didn't want to be constrained by suppliers imposing excessive orders of compound materials. As well as requiring materials of the best quality, we wanted a partner that could work independently to develop the right products and bring a wealth of benefits to the project. Silvergate Plastics did exactly that. Technicians at Silvergate invested a great deal into the development of the colours to ensure they accurately replicated the aircrafts whilst complying with all necessary regulations relevant to toy manufacturing. We have been very impressed by Silvergate's ability to rapidly respond to our requests, deliver the exact quantities we require and develop masterbatches of outstanding quality. We are looking forward to working with them again in future."
Silvergate took the time to understand the exact needs of the project and made recommendations to improve the quality of thecolouring materials used. Being able to supply customers with the exact quantities they require – from small, specialist orders to high volume commodity runs – is what makes Silvergate stand out in the masterbatch market. Managing Director Tony Bestall has developed an extremely agile and responsive processing facility that ensures customers enjoy a flexible, reliable and accurate service. He explains:
"We were delighted to demonstrate our technical expertise by working with PlasTech and Airfix on this exciting new product range, QUICK BUILD. When working with companies like PlasTech and Hornby Hobbies, the products we produce have to be of the very best quality. Unlike many of our competitors, we are not only able to invest in the development of high performance products but we are also able to deliver the quantities our customers want when they need them. Thanks to our impressive quality control system, we can guarantee the accuracy and quality of these colours time and again, which is of great benefit when you are launching such an outstanding product range as QUICK BUILD under an internationally renowned brand."
The Airfix QUICK BUILD range is available from www.airfix.com and includes the Messerschmitt 109, Typhoon, F22 Raptor, Apache, Spitfire and Hawk (RRP £9.99).

+44 (0)1978 661 496
Stay Connected, Stay Social





Request a free sample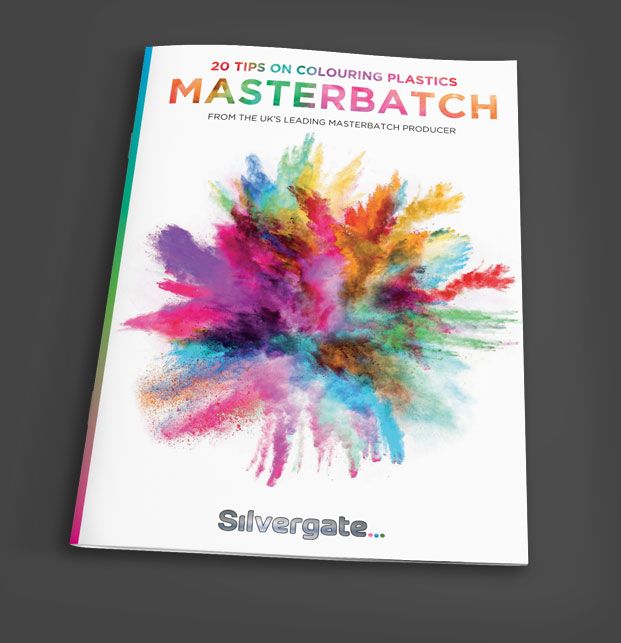 More free stuff!
Receive your Free Guide to Colouring Plastics when you sign up for our newsletter! We will only ever send exciting news that you'll want to read, so what are you waiting for?
Sign me up to be the first to read about Silvergate's product launches, innovations and news! We will never share your information with third parties.