Silvergate Creates Fresh Colours For Soft & Gentle Rebrand
19/05/14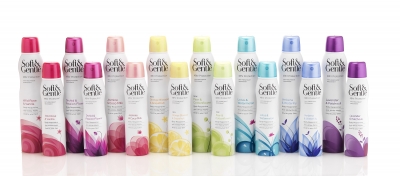 Soft & Gentle has been making anti-perspirant deodorants for women since 1976. The brand was acquired by Indian multinational Godrej in 2012 and a need for a modern look to strengthen the credibility of the range was immediately recognised. Silvergate Plastics provided a comprehensive and rapid service to ensure the product range achieved a vibrant, modern new look.
Having carried out extensive market research and product development, a re-launch was set for 2014. Godrej required a responsive provider of custom colours to achieve a new fresh and clean palette for the re-positioned product range. Working with manufacturers Lindal Valve and Colep, Silvergate Plastics played an instrumental role in identifying fresh colours that would modernise the range and make it stand out in the marketplace.
Key representatives from the design team at Godrej visited Silvergate Plastics and spent three days working with specialist technicians in 'Creations', the company's colour-matching suite. Here, colours were efficiently developed, tested and approved. Alicia Mendez from Godrej was delighted with the end results and praised Silvergate for its advanced technical capabilities, onsite support and rapid delivery.
Twenty-five SKUs, including aerosol, roll-on and stick products were updated, with the addition of three new fragrances. Silvergate supplied nine different colours for the actuators and caps, helping the brand to stand out with greater appeal to the target audience.
The Soft & Gentle brand has evolved to offer greater choice, including 48-hour protection, anti-white and anti-yellow marks, and body-responsive technology, whilst retaining its kind to skin heritage. The Soft & Gentle range is now available in stores nationwide. For more information about this new range, please visit www.softandgentle.co.uk.

+44 (0)1978 661 496
Stay Connected, Stay Social





Request a free sample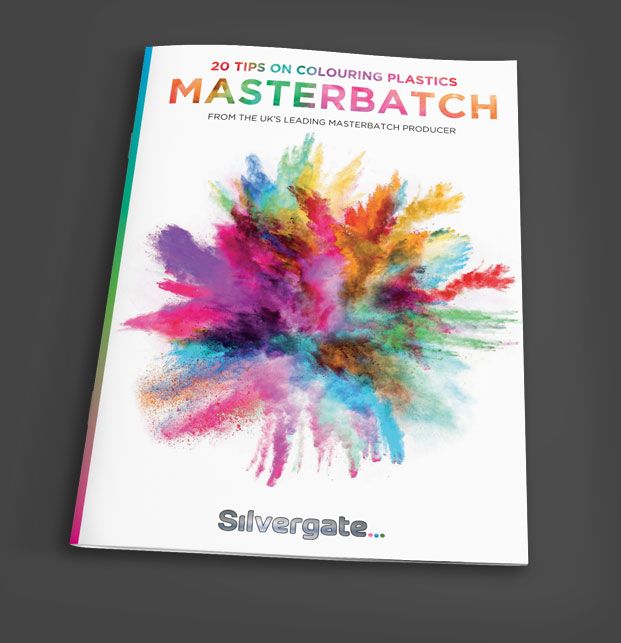 More free stuff!
Receive your Free Guide to Colouring Plastics when you sign up for our newsletter! We will only ever send exciting news that you'll want to read, so what are you waiting for?
Sign me up to be the first to read about Silvergate's product launches, innovations and news! We will never share your information with third parties.