Silvergate Enlightens Customers to the Complexities of Masterbatch
14/07/11
Silvergate Plastics, the UK's largest producer of custom colour masterbatch, recently attended the PDM Excel Exhibition (PDM11) in London.
The PDM conference proved to be very popular, as a vast number of visitors flocked to the London venue excited to promote their company and latest product developments.
Silvergate Plastics, a customer-focused organisation, chose to take a different approach and used this valuable customer facing time to inform them of the complexities associated with masterbatch development. As Dean Fosbury of Silvergate explained:

"Whilst most companies attended and talked about their company or their products, we decided to talk about the 'Secrets You Must Know When Designing In Plastic.' We didn't want to preach to our customers about our company or products but to simply try to help them understand more about masterbatch technology in order to eliminate problems with component designs. The response has been excellent and we some fantastic opportunities have arisen from this."
The manufacture of colour, additive and fragrance masterbatch is Silvergate's principal activity but they are now distributing polymer too. With more than 20 million product variations manufactured for hundreds of applications and industries from its Wrexham site; Silvergate is well positioned as the leading experts in masterbatch manufacturing processes.
Silvergate's unorthodox presentation was motivated by its desire to continually add value to the plastics design and manufacturing industry. Dean continued:
"Too often, it is found that a product is designed and subsequently the formulation or ingredients have changed. This change can take place without a full understanding of how it can affect the end product or application and is an example of why moulders can have processing problems. They can be using a colour for years and then they start having problems when, unbeknown to them, the masterbatch supplier has had to change an ingredient in the formulation that makes up that colour. The change may be a forced change through pigment availability or withdrawal, or simply the supplier has changed it to a cheaper alternative. The result may lead to a change in processing conditions for the moulder."
Dean expressed that the main problems associated with this would mean that the customer may experience issues with distribution of the colour or increase in cycle time, leading to rising costs. He explained:
"A change should really be communicated to the processor and the company designing or using colour should be aware of this and other potential modifications that can be 'secretly' happening to affect their product."
Having just completed its third financial year end following the MBO, Silvergate has again achieved an incredible 20% sales increase over the last 12 months. It seems Silvergate's steadfast dedication to customer care and rapid product turnaround has served them well. In the last three years, the company has seen growth in turnover of 65%.
Ever keen to improve and expand, Silvergate has announced that following last year's investment in developing its unique processing facilities, a sixth production line has been installed with the commissioning of a 45mm Comac Extruder. Silvergate is again taking that extra step to provide the customer with the highest quality products and services, faster than anyone else in the sector. This is evidenced by the fact that, in the last twelve months, they dispatched 2472 items that were made the same day the order was received. Commenting on these investments, Silvergate's Managing Director, Tony Bestall, said:
"Our most recent expenditures have increased capacity by a further 30%. We will ensure that our customers continue to benefit from the shortest lead times in the masterbatch industry no matter how big we become!"

+44 (0)1978 661 496
Stay Connected, Stay Social





Request a free sample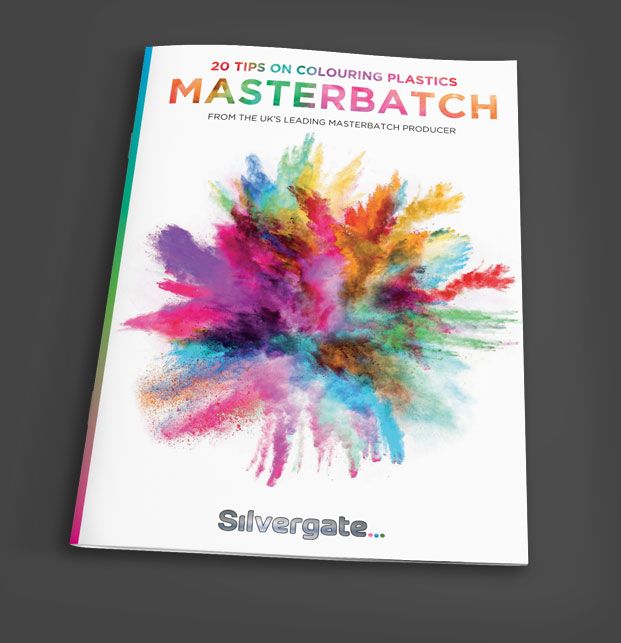 More free stuff!
Receive your Free Guide to Colouring Plastics when you sign up for our newsletter! We will only ever send exciting news that you'll want to read, so what are you waiting for?
Sign me up to be the first to read about Silvergate's product launches, innovations and news! We will never share your information with third parties.