Silvergate Plastics – Plans for the Future
30/06/08
After leading the team that acquired Silvergate Plastics from British Vita, Tony Bestall, previously Business Manager now Managing Director, has set out his plans for the future of the business.
1. Silvergate Plastics is a major player in the UK Masterbatch industry, with a turnover exceeding £6M and market share of almost 5%.
2. Silvergate will continue to deliver its unique brand of service without the constraints of corporate life but with the management systems usually associated with much larger organisations, for example Six Sigma and Lean Manufacturing – both of which have released extra capacity.
3. Ultra fast performance in colour matching, manufacture and dispatch can be achieved where necessary and where the moulder customer needs to perform rapidly. A recent example is a small lot (25kg) which from receipt of order through manufacturing to despatch took exactly 41 minutes for a totally new colour match. The company's previous best was 53 minutes.
4. Silvergate will be looking for expansion opportunities both by acquisition and organically. Summing up Tony Bestall said:
"Everybody can do the impossible for their biggest customer but we want all of our customers to have exactly what they want when they want it."

+44 (0)1978 661 496
Stay Connected, Stay Social





Request a free sample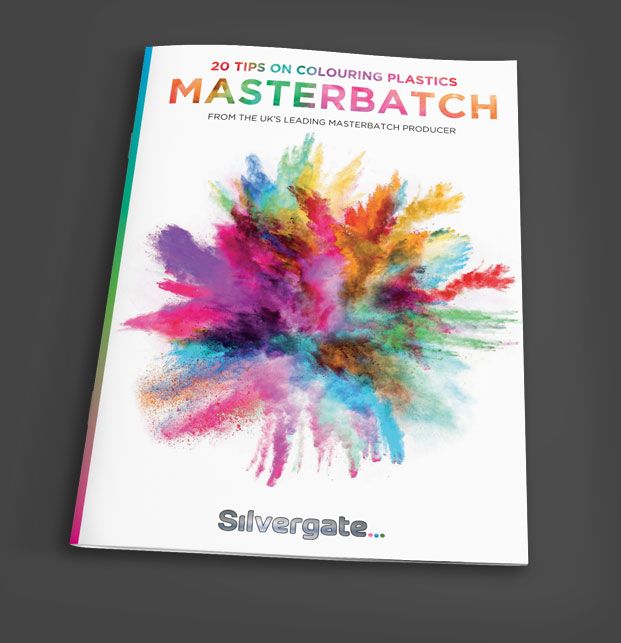 More free stuff!
Receive your Free Guide to Colouring Plastics when you sign up for our newsletter! We will only ever send exciting news that you'll want to read, so what are you waiting for?
Sign me up to be the first to read about Silvergate's product launches, innovations and news! We will never share your information with third parties.