Silvergate Provides Clarity For Savers!
28/03/13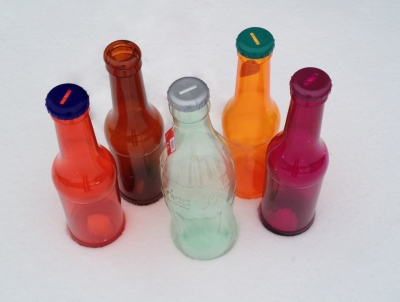 Silvergate Plastics has been working with its long-standing client Tech Tube Ltd, in the production of Giant Money Bottles that hold loose change and pocket money. Utilising the brands of a variety of beverages, Tech Tube Ltd manufactures a range of savings bottles that require non-standard colours. Tech Tube Ltd explains why they choose to work with Silvergate:
"Tech Tube has worked with Silvergate Plastics on this project for many years. When a standard colour won't do and when asked to supply specific colour matches for new bottles in the range, Silvergate consistently produces high quality masterbatches with the perfect colours and clarity to show off the bottles; all whilst delivering a competitive price within an exceptionally short lead-time. The quality of the end product and service received is excellent."
The masterbatches, mixed with the base material Styrolux, provide a tough finish with excellent clarity and lustre, ideal for this application. The colours were matched specifically for this range and produced in a carrier that distributes well without affecting the physical properties of the product.
Silvergate Plastics can produce any colour match and provides exceptional customer support in developing quality masterbatches that perform well within specific applications. We continually improve and innovate to produce the highest quality colour, additive and fragrance masterbatches possible.

+44 (0)1978 661 496
Stay Connected, Stay Social





Request a free sample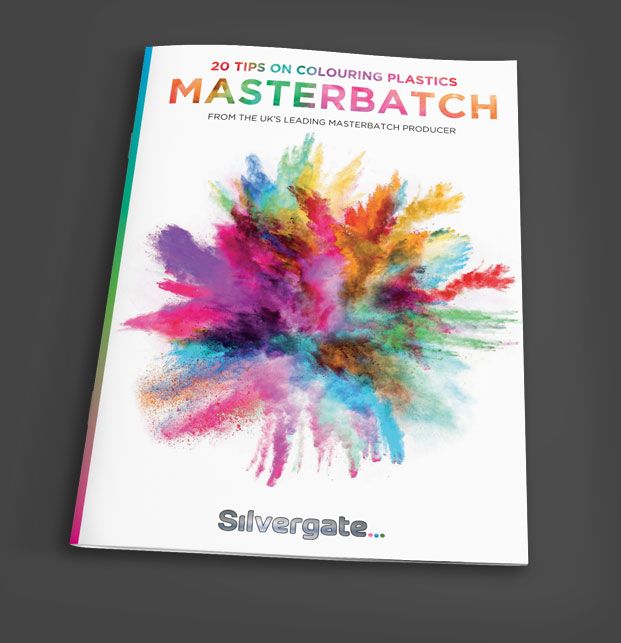 More free stuff!
Receive your Free Guide to Colouring Plastics when you sign up for our newsletter! We will only ever send exciting news that you'll want to read, so what are you waiting for?
Sign me up to be the first to read about Silvergate's product launches, innovations and news! We will never share your information with third parties.