Silvergate Supports UK Recycling Week: Together – We Recycle
24/09/20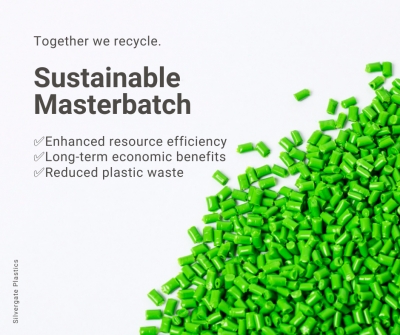 During Wrap's annual UK Recycle Week, Silvergate Plastics is raising awareness of its range of sustainable masterbatches, which is continually developed to enhance resource efficiency, deliver long-term economic benefits and reduce the environmental impact of plastic waste.
Prior to the Covid-19 pandemic, plastic was condemned as the enemy in our midst. However, as the global crisis demonstrated, plastic has a vital role in the manufacture of thousands of applications used in almost all major industries. We must, therefore, focus on the real issue - plastic waste.
Managing plastic waste is a complex issue. Its cause can be attributed as much to a country's infrastructure as the behaviour of its consumers. Wrap's "Together - We Recycle" campaign highlights the need to act collaboratively and, whilst education and investment will play a major role in improving the way we handle plastic waste, many brands and manufacturers are identifying alternative ways to improve the long-term performance of plastics within their products' lifecycles.
The demand for sustainable plastics has been gradually increasing over the last few years, but it has now become a key target for many leading supermarkets and well-known high street retailers. Many brands are now realising that there is a commercial value to keeping plastic out of landfill; any plastic that remains within the supply chain becomes a valuable resource and creates a circular economy. As such, Silvergate has been working with a range of brands and plastics processors to identify suitable solutions that deliver both environmental benefits and economic viability.
Different types of polymers exhibit different characteristics and properties. Whilst a particular polymer is chosen for a specific application because of the way it performs, masterbatches can be used to enhance or adapt these characteristics. The technicians at Silvergate can work alongside processors to identify the most suitable pigments and additives that improve the sustainability of a final application. Even when it comes to sustainable plastics, one size does not fit all and there is a great deal of choice available to satisfy budget requirements and environmental targets.
In the UK alone, over one million tonnes of black plastic waste is sent to landfill every year. Silvergate has long since produced a range of carbon-free, NIR-detectable black masterbatches, which allow the polymer to be identified at waste sorting processing plants for recycling purposes. This range is compliant with food contact legislation and ideal for use in the manufacture of black plastic packaging and other single use plastics.
For plastic packaging manufacturers seeking to boost the recycled content used in their products, Silvergate has developed a masterbatch that contains over 30% recycled content, but performs exactly as a virgin product. This masterbatch is available in any colour, including white, and is suitable for food contact applications.
More and more processors are working with post-consumer recycled raw stock, the colour of which can vary from batch to batch. Silvergate offers a consistent colour match service that overcomes any variation in feedstocks. This service offers a cost effective way to utilise ground recyclates.
As well as identifying ways to develop and improve sustainable masterbatch formulations, Silvergate seeks the most efficient way to deliver its products to customers. As such, the masterbatch manufacturer is now offering returnable and reusable packaging for bulk orders. For the many customers who regularly purchase masterbatch from Silvergate, this initiative is helping them to reduce waste and meet their green targets.
In the spirit of Together - We Recycle, if you would like to trial any of Silvergate's sustainable masterbatches, please contact our friendly and approachable Sales Team. As well as recommending an existing product, we can help you tailor a masterbatch to suit the exact needs of your application. We are happy to work remotely or can arrange a socially distanced meeting in our spacious and airy Creations colour match suite. For more information, please visit www.silvergate.co.uk.

+44 (0)1978 661 496
Stay Connected, Stay Social





Request a free sample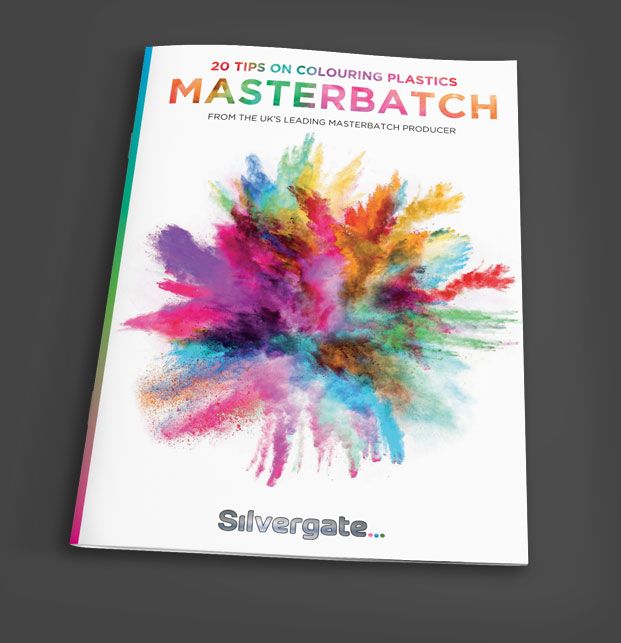 More free stuff!
Receive your Free Guide to Colouring Plastics when you sign up for our newsletter! We will only ever send exciting news that you'll want to read, so what are you waiting for?
Sign me up to be the first to read about Silvergate's product launches, innovations and news! We will never share your information with third parties.