In the Silvergate Spotlight - Introducing Kev Chatburn
14/03/19
Creating bespoke masterbatch for hundreds of customers in our fast-paced manufacturing environment requires a great team effort, the determination to meet our customers' needs and a good sense of humour! Throughout 2019, we are shining the Silvergate spotlight on the people making a difference to ensure you enjoy a fantastic customer experience. This month, we introduce our Finance Manager Kevin Chatburn – aka Chatty Salah – who is celebrating his 50th birthday this week. Kev tells us a little about his role and reveals a few surprises about himself!
What is your role at Silvergate Plastics?
As Finance Manager at Silvergate, I oversee all aspects of the finance department, which includes the management accounts, sales and purchasing ledgers, payroll and external audits.
How long have you worked here?
I joined Silvergate over nine years ago. During that time, I have qualified as a Chartered Management Accountant. Prior to entering the plastics industry, I worked in the engineering and construction sectors.
What do you enjoy most about Silvergate?
Having worked in other large organisations, it is nice to work in a relaxed, flexible environment. We are all trusted to get on and deliver our roles, which is very empowering. Everyone at Silvergate is very friendly and the kettle is always on; you're never without a brew!
What is the best thing about your job?
Our senior management team is very approachable and supportive with a good understanding that we all lead busy lives outside of work. Whilst we all have ambitious targets to achieve, we are encouraged rather than pressured to deliver our work in a timely manner. Everything works efficiently here, so their approach certainly works! Aside from the great working atmosphere, I enjoy speaking to lots of different people as part of my role, which include customers, suppliers and other financial professionals.
What three words would you use to describe yourself?
Wind up merchant! If you wanted a more professional answer, though, I'd say meticulous, focused and composed!
What is the strangest job you've ever had?
I have had a few unusual jobs in my time but the one that stands out is when I left school to work for an electrician on a youth training scheme. I wasn't given the chance to learn anything about electrics, as I was always sent to run random errands, like buying pork chops for the boss! Needless to say, it didn't light up my world!
What is the best thing that has happened to you this week (in or out of work)?
Whilst I wasn't looking forward to reaching such an enormous milestone – I turned 50 on Wednesday – this week has been great! I spent the weekend celebrating with school friends, enjoyed a surprise party with over 26 family members last night and I'll be out again with friends on Saturday. Needless to say, I've enjoyed lots of cake and the odd pint!
Where is your favourite place to be?
Silvergate, obviously…! Okay, like most people, there's no better place to be than on holiday. I really enjoy visiting new places with my wife and children.
What was the first concert you attended?
I went to see my first ever live concert way back in the mid-1980s. It was to see Spear of Destiny and they're still touring today. In fact, I'm going to see them again in May!
If you could learn a new skill, what would it be?
If I could do anything, I'd probably like to give Formula 1 racing a whirl!
Tell us something that might surprise us about you.
This summer, to mark my 50th birthday and raise money for charity, I will be doing a skydive. A family friend asked if I would join her, as it is something she has always wanted to do, and somehow, I agreed! Despite being a little worried to begin with, I'm now looking forward to the challenge!

+44 (0)1978 661 496
Stay Connected, Stay Social





Request a free sample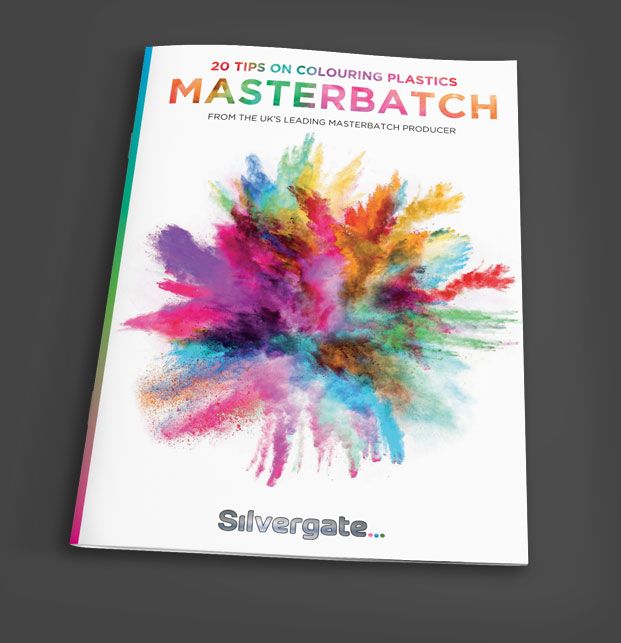 More free stuff!
Receive your Free Guide to Colouring Plastics when you sign up for our newsletter! We will only ever send exciting news that you'll want to read, so what are you waiting for?
Sign me up to be the first to read about Silvergate's product launches, innovations and news! We will never share your information with third parties.