Workplace Wellbeing - An employee perspective
13/08/20
Workplace wellbeing has always been part of the culture at Silvergate Plastics, but over the last few months, it has become a primary concern. Ensuring the health and safety of its team has enabled the masterbatch manufacturer to continue operating and responding swiftly to the global pandemic.
Throughout the lockdown Emma Cank, Silvergate's Sales Executive, worked from home. She has recently adopted a flexible working arrangement, which sees her balancing her time between home and the office to ensure she and her colleagues maintain social distancing practices. Managing Director, Sandy Bergeson explains:
"We have asked our office staff to rotate the time they spend in the office to enable us to maintain a safe working environment. This means their time is split between home and office working. Everyone has been incredibly responsive and flexible, which we value and appreciate."
As a member of the Sales team, Emma normally visits customers to understand their needs and identify suitable solutions to any challenges they may be facing. As with most businesses, lockdown forced her and the rest of the Sales team to work remotely, maintaining relationships via video conferencing, telephone and email. Emma reflects on the last few months:
"As a member of the Sales team, I'm often out on the road and I spend one to two days a week in the office. As soon as we went into lockdown, I was unable to visit my customers and colleagues. Instead of this impacting sales, requests for masterbatch went through the roof! We had to quickly adjust to working from home to meet our customers' needs and ensure our manufacturing facility could keep up with demand.
"Our customer base includes many different industries, including medical and consumer packaging markets. Fortunately, this meant Silvergate saw an immediate increase in sales, which was great in terms of job security. The entire team has continued to work and no-one has been furloughed - an incredible achievement given the impact on the rest of the economy."
Emma lives with her fiancé and stepson, so she had to find a routine that could accommodate her rapidly increasing workload whilst homeschooling an active eight-year-old boy! She continued:
"From a personal perspective, mine and my family's everyday life was turned on its head. Like most families, we didn't have access to childcare and had to juggle work with homeschooling and helping our parents and grandparents with their weekly shopping needs. Working from home enabled us to support our families whilst everyone grappled with the fallout from Covid-19."
Emma is mainly responsible for supporting consumer packaging and homeware manufacturers. She is now embracing a new routine but feels fully supported by Silvergate's management team. She said:
"Sandy has been amazing and has accommodated the needs of every member of the team throughout the pandemic. Whilst it's been an extremely different way of working, I've been in daily contact with my customers and colleagues via Microsoft Teams, email and telephone. We're now starting to return to the office in small groups and it has been so nice to see people, even from a two-metre distance, after such a long time! Our 'business as usual' is going to be very different from now on but I am looking forward to seeing customers again from a safe and responsible distance."

+44 (0)1978 661 496
Stay Connected, Stay Social





Request a free sample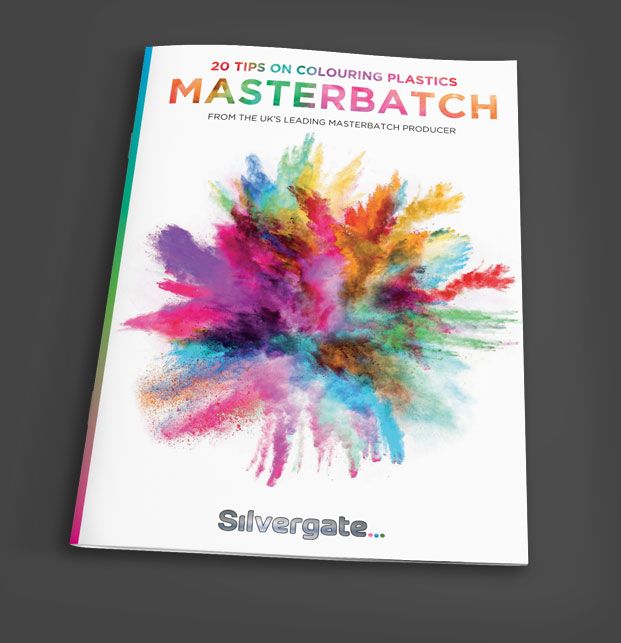 More free stuff!
Receive your Free Guide to Colouring Plastics when you sign up for our newsletter! We will only ever send exciting news that you'll want to read, so what are you waiting for?
Sign me up to be the first to read about Silvergate's product launches, innovations and news! We will never share your information with third parties.